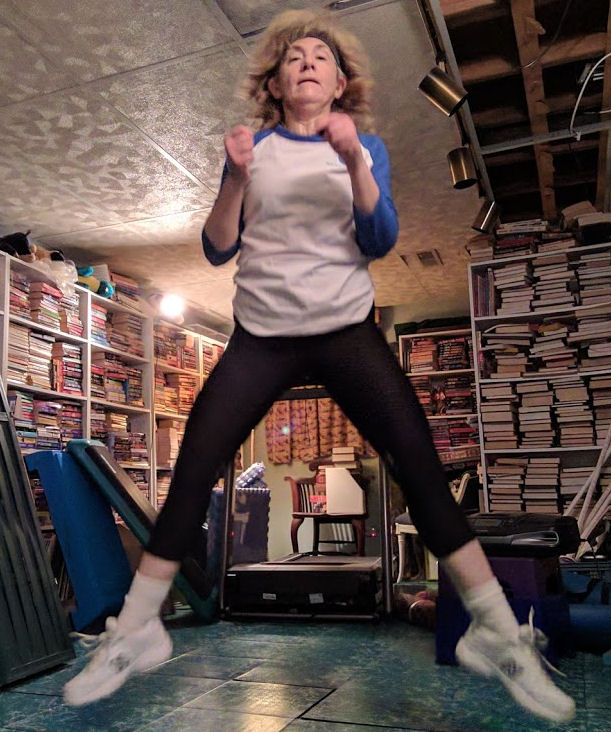 It could be that in the future, if you want to remember your shopping list at the grocery store without having to check your phone, you would do a specific group of exercises! Way, way in the future, so don't get your hopes up. But new research has shown that certain types of exercise helped study participants in remembering certain types of data. We do know that exercise has benefits for our brain and mental health, but this is much more specific than we had previously thought. The thinking that if we do a specific exercise for a specific memory boost is remarkable.
Exercise improves brain health
It's been shown that exercise improves memory on a general level, even after a single workout. And, on a long-term basis, exercise improves overall brain health. And studies have shown that over time exercise is associated with a reduced risk of brain health problems such as dementia and Alzheimer's disease, both concerns for our healthy aging.
Different feelings after different workouts
I know that I feel differently after a run, for example, than after a Pilates session. I'm more energized (and sweaty) and outwardly happy after doing my run / walk workout. After a Pilates session, I feel calm, with a happy buzz. But I must admit that I hadn't noticed specific memory improvements. I know that right after a workout I can remember some things better but hadn't noted which "things!"
Correlation between exercise and memory
This research study by Dartmouth, published in Nature, delves into the correlation between exercise and memory. This was a relatively small study with only 113 participants, but the results are interesting. Fitbit data was analyzed after participants were given various types of memory tests post-workout. Researchers looked for patterns between those results and the workouts the participants did.
Not surprisingly, the study showed that overall the more active people had better memories than the non-active people. But it also showed that high-intensity exercise was correlated with good performance on the "spatial-learning task" (remembering the positions of shapes on a screen). "Low-to-moderate-intensity" cardio activity, like going for a walk, was associated with improved "naturalistic recall" (remembering a narrative of events). And people who performed better on the foreign-language test "tended to be less active," the report added, while participants who did well on free recall and naturalistic recall were more active.
So, this study supports previous research on exercise and memory, but it also presents a focus for future work needed. Could there be a specific exercise for a specific memory? Time and research will tell. I'll be looking forward to reading the results.