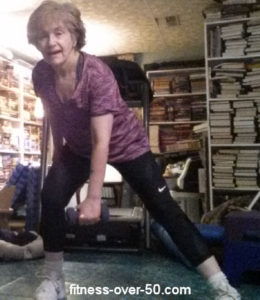 Do you hate to work out? The thought of exercise sends you running to the store until it's too late to work out? You  know that exercise is good for you … and you really, really meant to go for a run this morning, but the kids were naughty, the dog threw up …
Yes, exercise is good for you. It's good for your heart, it helps bring down your stress level, you've even heard that it's good for your brain (that part is true, too, by the way!). But you hate running and jumping.
That's OK. The key is to find an exercise program that you enjoy. Do you like music? Do you love to dance? Terrific! There are loads of dance-based workouts available. You like music but still don't like jumping around? There are even ballet-based workouts.
Do the martial arts intrigue you, but you don't want to fight anyone? Me neither. There are some great martial arts-based exercise programs. Chances are if you check out a local Krav Maga studio, they'll have a fitness-type class in their schedule. A serious workout with martial arts flair.
Do you like the idea of yoga, but not all the touchy-feely stuff? Call a few local yoga studios and chances are you'll find the perfect class for you.
The point is, whatever your interests are, you'll find a workout that you'll love. Need suggestions? Contact me!