Our make-do office solutions
Many of us, used to working in a proper office, with a proper desk and a proper desk chair, have been working from home the last few months without any of those proper things. Some of us have set up a make-shift desk with any old chair or have been working on the dining room table.
Others have been sitting on the couch with our laptops heating up the cushions.
Mom's not there to correct your posture, and we've been slouching.
Come on, you know it's true. Your mom hasn't been around to poke her finger into the middle of your back and tell you to sit up straight.
As a result, your back is killing you. We've talked before about some simple ways to correct your behavior to prevent back pain, and these tips will help if you fall off the wagon with that, too.
Help your back after slouching on the couch with these 5 tips
Aside from buying an entire office suite for your home (or following Bob Vila – from the vintage series "This Old House" and his suggestions), there are ways to help your back after slouching on the couch right away.
Every twenty minutes to a half hour, take a break. Stand up. Walk around. Even march in place. Take a drink of water – that may not be for your back, but it is good for your general health and well-being.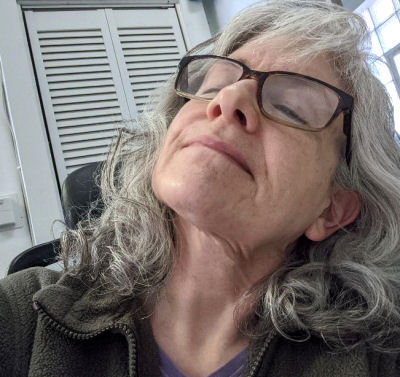 Every hour or so, shrug your shoulders and roll them. Exaggerate the motion so that you feel it. If you can do it without your neck screaming at you, roll your head gently from side to side, up and down, and around.
Suck in your stomach as you sit up straight. All the time. It really does help to strengthen your core and your back.
Your next break, sit up straight, suck your stomach in and hold your arms straight out to the side. Your core has to work that much harder to keep you upright.
The break after that, stand up straight then roll down to reach toward your toes. It's OK if you can't reach them. Make sure you're holding your stomach in for this entire exercise. Hold for just a few seconds then slowly roll up. One vertebra at a time. Breathe in as you roll up – if you're prone to dizziness that will help. Stomach still sucked in? Good. Now breathe out and breathe in again.
Go back to work.