The power of gratitude
Here in the US yesterday was Thanksgiving. A day that traditionally is spent with friends and family, eating lots of food, then lying practically comatose on the couch watching football. The last few years many have truly embraced the "thanks" part of the holiday, and that's a wonderful thing. The power of gratitude is broad, creating physical and mental well-being.
Gratitude for resilience, healthy aging and happiness
The act of being grateful can go far in promoting healthy aging, happiness and optimism, but only if it's more than one day a year. 
Every day I make a point of specifically stating things I'm grateful for. Some days it's really easy, when all my chores are done and the dogs have been behaving themselves. On harder days, though, it's more difficult. But those days are the days when even the smallest thing means the most. When the dogs have gotten into the garbage, when business has not been the best, when things break – those are the days that I need to list specific things I'm grateful for.
Things I'm grateful for
Like if my sick old dog hasn't thrown up that day, then I have another quality day with him. When my sister and I have a productive discussion, our relationship has grown stronger. And the headache that's been plaguing me for the better part of a week goes away. Sweet relief! 
Gratitude gives me warmth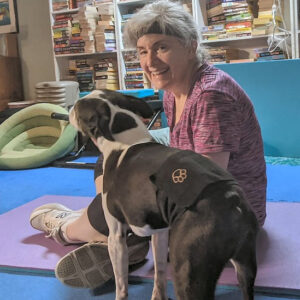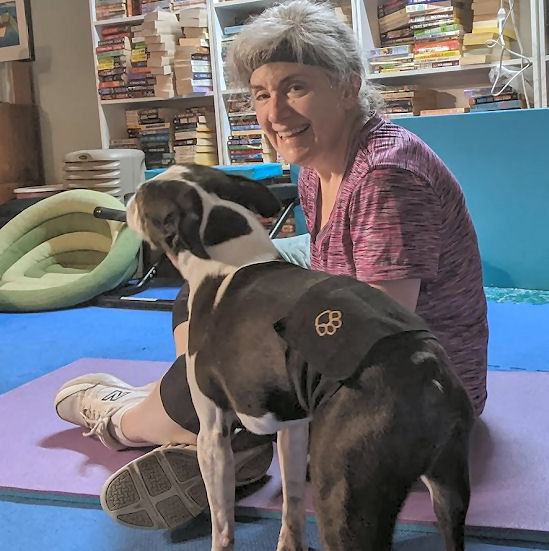 Those are the times that my gratitude fills me with warmth. And that feeling makes me want to spread that warmth to others, so that they can feel what I'm feeling. That's the power of gratitude. Then I feel able to take on the world. That anything is possible. Even on bad days.
When that power of gratitude fills me, it's easy to resist my natural inclination to just sit and scroll through my news feed. I actually want to write a chapter in my book or an article. I'll happily do the research, even though that's not my favorite thing. Or I'll pick up that cleaning rag and tackle a spot I happen to see, rather than just letting it sit – and with four dogs there are plenty of spots.
Gratitude can bring people together
When I'm feeling grateful, I want to bring others into my life, rather than caving to my natural hermit tendency. And being more social also tends to increase our happiness and optimism. It's been proven that practicing gratitude actually makes people happier. In one study, people wrote and delivered thank you notes, and their happiness was subsequently measured. It turns out that this simple act increased people's happiness for a month. Think what daily expressions of gratitude can do! Not all gratitude needs to be expressed publicly, though. Writing in a gratitude journal works too. 
So, find that little thing you're thankful for. Be grateful for breathing, for feeling the breeze, for the beauty of bare branches. Those little things can bring much bigger ones. If we only let it, the power of gratitude can make every aspect of our lives better.