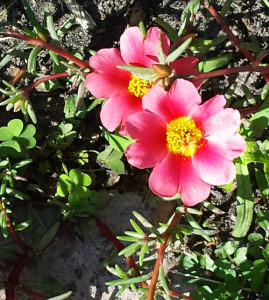 At least once a day, do what makes you happy. Do something that will put a smile on your face.
Yes, these are hard times. We're physically isolated from others, but that doesn't mean we shouldn't be happy.
Happiness increases optimism. Optimism increases resilience. Only with resilience will we be able to survive this bleak period in our existence. With resilience we'll be able to undertake new challenges. We'll be able to resume pastimes that we can't enjoy now. We'll be able to go to restaurants, to movie theaters, to parks, to the mall.
So, how can we embrace happiness? For one thing, turn off the news. Take a break from social media.
Have a virtual conversation with a friend. We all have wonderful devices with built-in ways to make this happen. Even just call a friend on the phone. To hear a friend's voice can be joyous.
Watch a favorite video. Or, go on a virtual tour of a museum or art gallery. There are plenty of those.
Catch a live stream from a facility that's closed now. Lots of zoos are offering live streams. There's a "Donate" button on many, but it's not mandatory. On the other hand, if you can afford it, those facilities could use your donations. They're not getting the admission fees or concession sales now that they were used to. A reduced staff has to be there, to care for the animals, but there are no actual visitors.
My favorite is the daily live stream from Dolphin Research Center on Facebook. Every day at noon my time (1 pm Eastern Time), they'll go live with a session with dolphins or sea lions. It's guaranteed to put a smile on my face.
Or, as I've said before, put on some favorite music and start to dance. There's no one to watch you, so get crazy. You'll enjoy the music, get some moves on and be happier.
So, for just a little while every day, do something that makes you happy.