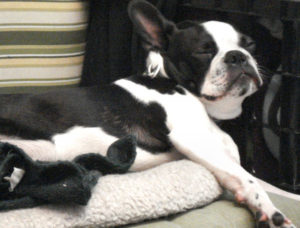 We all know that sleep is important for our health and fitness. And we don't get enough of the right kind of sleep. We have trouble falling asleep. We have trouble staying asleep. And then we have trouble getting back to sleep. Lack of sleep affects our health. We're sluggish, don't move as much, eat more. Our productivity is diminished.
About sleep
There are three phases of sleep: light, deep and REM (rapid eye movement). We usually start with light sleep and move to deep sleep. Then it's back to light sleep and REM, when we dream.
The cycle
Deep sleep happens most during the first part of the night usually, and is very hard to wake from.  You'll spend about a quarter of your night in deep sleep and a quarter in REM, which is easy to emerge from.
Deep sleep helps you feel rested
You can survive on just light sleep and REM, but deep sleep is the phase that helps you feel most rested. It's what we crave from spa treatments and pills
Pills won't do it!
But we can't rely on pills to take us into deep sleep. Too often when we wake from a medicated sleep we feel foggy.
Try a cave!
If you want real deep sleep, turn off all your lights. Make your bedroom a cave.
Meditation works too! If you're new to meditation and have heard of its benefits, try guided meditation – send me a message and I'll email you one of the short guided meditations I've created in mp3 format. They're restful and soothing (and free). Just the thing to help you sleep!