The concept of creating goals for yourself may seem intense and scary. You may picture sitting at a very professional-looking desk with an open journal, colored pens and rulers. A couple of screens and a fancy keyboard may occupy a corner of the desk. But it doesn't have to be fancy. Planning for your future can be as no-frills as you want it. Whether it's a goal to become more fit, to eat right, to earn a million dollars, to buy a new house, setting your goals can be as simple as you like. Get a piece of paper and start writing.
Fitness goal? No-frills is best
If one of your goals is fitness, no-frills may be best. You don't need special equipment or specific workout gear. You just have to be specific about exactly what you want and a timetable to get there. If you know that you want to do strength training two times a week, your own body weight can help you out. It doesn't have to be fancy. Just today I read about 2 celebrities who used mainly body-weight exercises while touring and on location. 
Carrie Underwood, country music superstar, worked with a trainer recently on tour to keep her endurance up. She said, ""I try to make the most of my time. I have changed my focus. Instead of just trying to get those external results that I wanted, my goals have changed. I want to be stronger, I want to live longer; those are the things that I want now other than just, 'I want to fit into that.'" Underwood's goals and wellness practices still aren't big or splashy; rather, her habits are things she can "stick with forever," and that's what she recommends for others as well. Don't get fancy – just get it done.
And Pedro Pascal, star of "The Mandalorian," took a similar approach while on location filming the movie "The Last of Us." There was no equipment, so he had to rely on body-weight moves for the mobility and movement he needed for the character. 
Make a date with yourself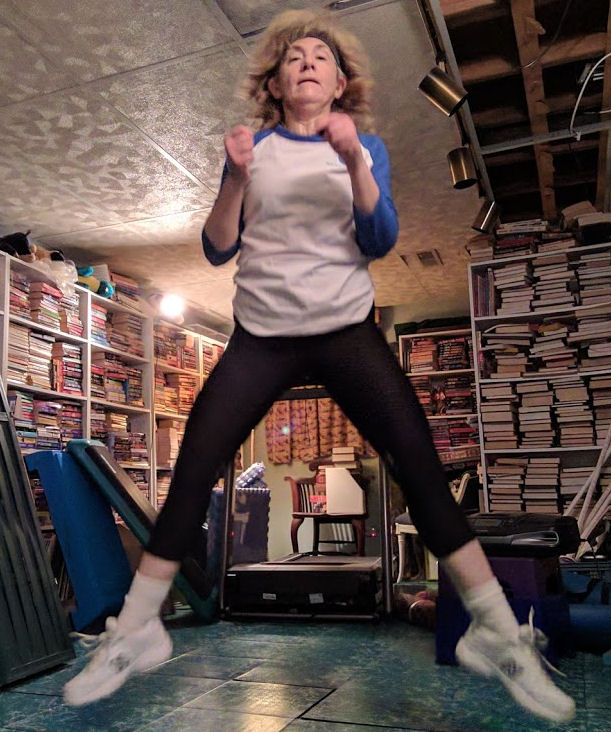 If becoming more fit is one of your goals, there's no need to join a gym or invest in expensive equipment. Make a date with yourself a few times a week to go for a walk. Have a half-hour dance session. Cue up your favorite playlist and move. Don't break those dates with yourself! Working toward your fitness goals will make you more optimistic and you'll feel more powerful and resilient.
Test the waters first for other goals too
And the same kind of thing follows for your other goals. Start by testing the waters. If you want to save money, think about easy ways to start. Don't buy the most expensive coffee drink. Make coffee at home every day. If you invest in an inexpensive coffee maker (I use a single-cup French Press coffee maker that costs under $10) and a can of coffee grounds, you may find that you like it even better than the expensive stuff you buy at coffee shops you have to travel to. Make your lunch at home a few times a week. Limit your restaurant spending. Maybe don't buy those shoes this month. Start small. 
Achieving your goals doesn't have to be fancy. Keep working at it. Figure out ways to start small and grow from there.