So this morning I woke up early, thinking I could write maybe a thousand words in my novel. I was at a crucial point, but a couple of days ago, the last time I tackled this document, I got stuck. I'm at a crucial plot point, and I couldn't figure out how to resolve the issue. So today, after I got back from the bathroom and made sure the dogs were still sleeping soundly, I turned on my keyboard, got my phone, and was immediately distracted by a news story. Funny, now, I don't even remember what that story was. I must have wasted ten minutes scrolling the news after reading that story.
Then I shook myself (mentally) and told myself to get to work. Opened the Google Doc and started banging the keyboard. No breaks for about a half hour, until I had to get up and start the day. I didn't quite make it to a thousand words, but came close. It turns out that it's actually a proven productivity method: waste time to get motivated.
Scroll social media?
In fact, Joi Foley of the Rockwood Leadership Institute, advocates scrolling social media as a way to get away from the pressure you put on yourself when you're stuck. If you're working on a project and are stymied on where to take it, chances are your path will become clear after a break. And scrolling your social media accounts for a few minutes can provide that break. Thinking about a great bread pudding recipe, for example, can let your mind solve that other, totally unrelated, problem. The key here is to get back on track after a few minutes. If you like this solution to problem-solving, you may want to use an app to get you back to your task after a set time period.
Do nothing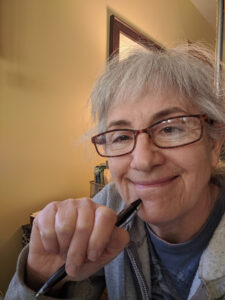 Another way Foley can waste time to get motivated is to do nothing. Just sit and breathe. I've advocated meditation myself. It's sometimes hard to get the noises out of your head, though, to meditate properly. Perhaps a short guided meditation can help you focus on something else.
Work for 5 minutes
So another time-waster Foley suggests is to just work for 5 minutes. Goodness knows, sometimes those 5 minutes can seem like forever when I'm working on a project I wasn't looking forward to. So after those 5 minutes are up, do something else. Chances are, you'll start thinking about the project you left and get the urge to start working on it again.
Take a walk
I also advocate a change of scenery. Take a short walk. That often helps me clear my head and want to dive into a project when I get back. Taking a walk not only helps productivity but also contributes to your happiness.
All this time-wasting is contributing to your productivity. By strategically doing other things, and thinking about other stuff, you're actually doing more to get the stuff you really want to get done, done. And that will make you happier, more optimistic, and more resilient. It contributes to your healthy aging and you'll get the urge to get even more stuff done.