You know you should start to exercise. (Why Exercise? – an article I wrote several years ago.) As we get older, everyone keeps telling us to keep moving. It's good for our bones, our backs, our joints. But there's so much out there – it's information overload! Where do you start? How can you start something that you don't know how to do?
Your friends say you should do Pilates. And yoga looks interesting. Your best friend does Tai Chi. Walking is good. Your grandkids tell you to do kick-boxing. The "experts" on TV tell you to do something else. 
And so you do nothing. I get it. You know your couch – it's comfy and it's safe. You don't have to risk anything sitting on your couch.
I've told you to get ideas on YouTube. And there are loads of free workouts there. But how do you start to exercise?
Assess your abilities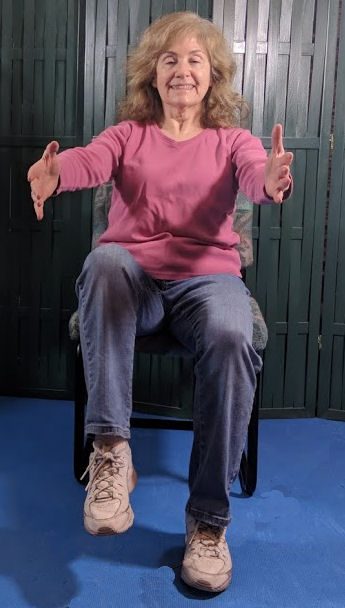 A good way to start is to first figure out what you CAN do. Can you walk for any distance? If you can – great. If you get out of breath after half a block, you may want to start with chair exercises. That's a great way to start to exercise if you've never done it. Chair exercise programs can be just the place to start for people with limited mobility. You can begin to increase your strength and stamina sitting down.
If your mobility is good, and your physician has given you the OK to start an exercise program, then decide what you like.
Look to the future
Exercise is not something that you start and then finish. Once you've decided to start to exercise, you're in it for life. So the exercise you choose to do should be something that you can see yourself doing in six months, a year, two years in the future. Keep in mind that you'll be exercising a few times a week – the CDC recommends that adults do 150 minutes of moderate-intensity activity a week, plus additional strength work 2 days a week.
If you already walk with friends but you're looking for something a little more intense, perhaps try some dance workouts. If you like country music, look for a country music workout program – same for jazz or rock. Go for a structured workout with simple choreography to start. Instructors can increase the complexity as you progress. There are even ballet workouts for those of us who don't want to perform, but love the movements.
If dance isn't your thing, perhaps you'd like to try Pilates or Yoga. These will increase flexibility and strength. These programs can also provide cardio benefits.
Then what?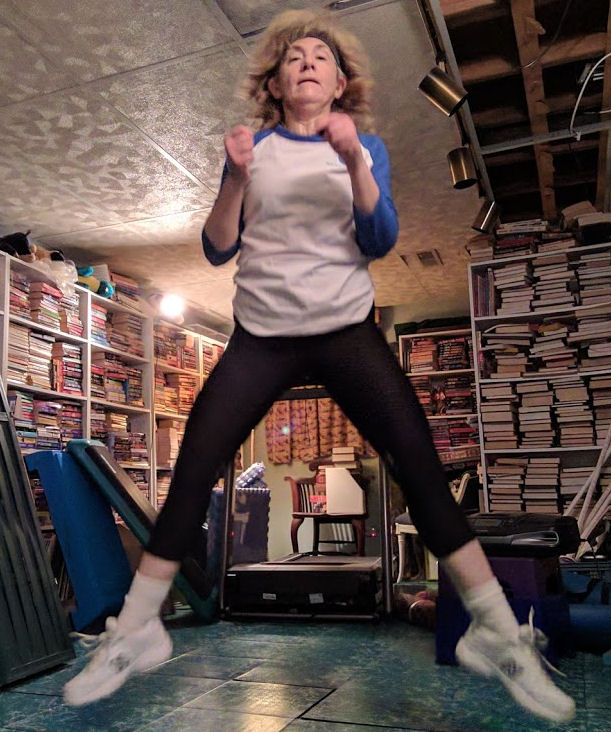 When you've poked around YouTube and decided on the kind of exercise you'd like to start with, find an instructor you "click" with. You understand their cuing of the moves, you like the music, they're personable and you don't mind the sound of their voice. Make sure that they have different levels of programs – when the beginner workout becomes too easy, you'll want to move on. You always want to challenge yourself – that's how you grow.
If you want to stick to your walking regimen – great! But on days that are not conducive to walking outside, know that there are exercise programs that simulate walking – indoors.
But, actually, how do you start to exercise?
You've made the plunge – you've subscribed to your workout program – then what?
Cue it up on your laptop or TV! Change into comfortable exercise gear (including well-fitting shoes made for the activity you've chosen). Make sure the furniture and dogs are out of the way.
And push "play."
Remember, any time you start a new activity, you may not be very good at it. The moves may seem awkward. That's OK. Keep practicing. It will get easier. And be careful. If anything doesn't feel good, stop. The last thing you want is to injure yourself.
Also be aware that you may experience muscle soreness in 24 hours. That's completely natural. But, you don't want it to be debilitating, so don't push yourself too hard your first couple of workouts.
And have fun.