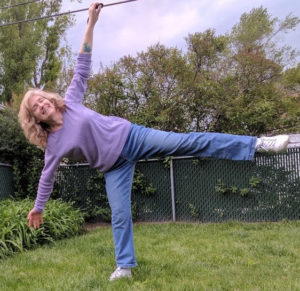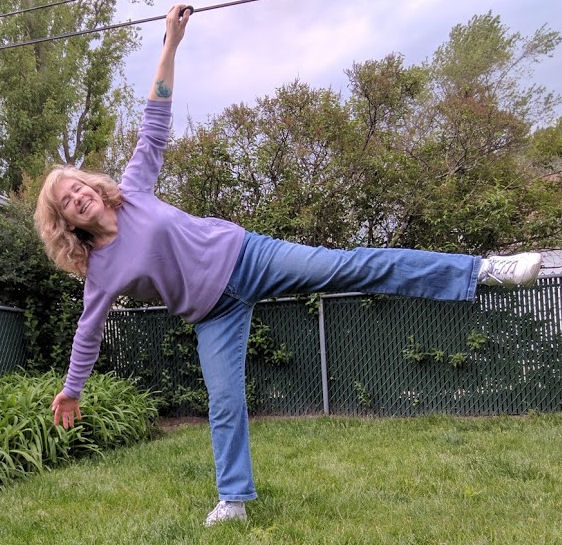 Weird to think that I'm 62. And a half. I don't feel much different than I did when I was 40. Or 30. But maybe I just got used to it?
Anyway, this is my 62. I do stuff I like to do – in between the stuff I have to do. I read stuff I want to read. I fall asleep in front of the TV in the evening.  I cook stuff I like to eat. And I eat stuff I like. Most of it's healthy. I have a cocktail in the evening (sometimes). I train my dogs and compete with them in performance events.
I write. I listen to music. Sometimes when a song I like is playing, I'll get up from my desk and dance to it.  (Probably not well, but it makes me happy.)
I like to travel and see the sights on foot. Not from a tour bus.
I work out so that I can do all the stuff I mentioned above. I don't work out for the love of working out. I don't. I don't run on the treadmill because I like to run. In fact, I hate it. But I like doing the stuff that I like doing so much that I'll work out and run on the treadmill to keep doing it. And I'll watch what I eat too.
And I practice my balance. As we age, our balance diminishes unless we actively do something to strengthen it. There are statistics I could quote about this, and I have in the past. Almost every day we hear on the news that a public figure has fallen. There are so many more that we don't hear about. I don't want to be another statistic. I don't want my friends to be statistics either, so I make them join me in my Balance Facebook group. They've joined the group. I can't make them do the exercises, but my hope is that they get a little scared by all the statistics and try them.
My goal is to inspire others to join the Balance for Fitness, Balance for Life movement. Especially now, in the winter, when it can be so dangerous outside on the ice and snow. If you're reading this, thank you! Click through to the Facebook group and join me. Don't be a statistic.