Happy International Yoga Day!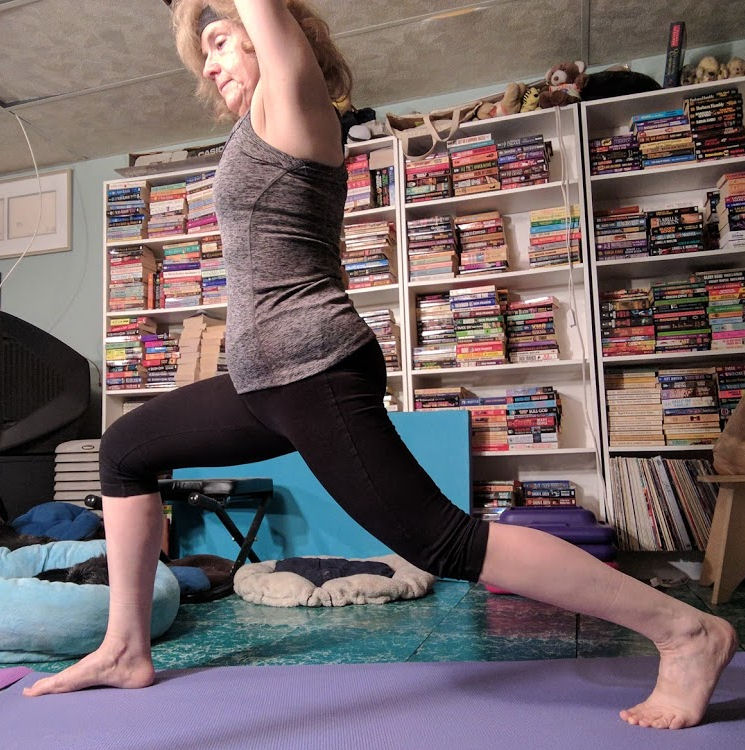 There are millions of yogis around the world celebrating International Yoga Day today. Are you one of them?
I am. I'm not a consistent practitioner, but from time to time I enjoy an hour of yoga. Chances are, I'd creak less if I practiced more, but I have to admit I prefer other workouts most of the time.
Why so many?
So, why do so many people practice yoga? For some, it just makes them feel better. They say it centers them and are more present and in tune with their body.
A few health benefits of yoga
Others appreciate the health benefits without delving deeply into the mind-body connection. With a consistent practice, yoga will improve your flexibility, strength and posture. Every pose emphasizes these. A focus on breathing is instrumental in improving all-around fitness.
Flexibility
Practicing yoga – just the Sun Salutation for just 15 minutes a few times a week will improve flexibility. And you'll be breathing deeply, increasing your energy level.
And you don't have to be flexible to start with. Every pose has modifications. No one is perfect. Everyone is improving.
Cardiovascular
A Flow practice improves cardiovascular health too. My favorite yoga instructor taught an incredible Flow class – different every week – that left us breathless and flopped on the floor like a rag doll after the final Shavasana.
Stress reducer
Many yoga poses are designed to reduce stress and increase calm. It's been shown that a regular yoga practice can reduce stress and even promote better sleep.
Increase energy
On the flip side, many yoga poses, especially when combined, increase energy and leave you raring to move more. Even without caffeine, that Flow class left me energized and ready to tackle chores.
I'm convinced
I think tomorrow I'll practice yoga instead of do a cardio workout. I've convinced myself!