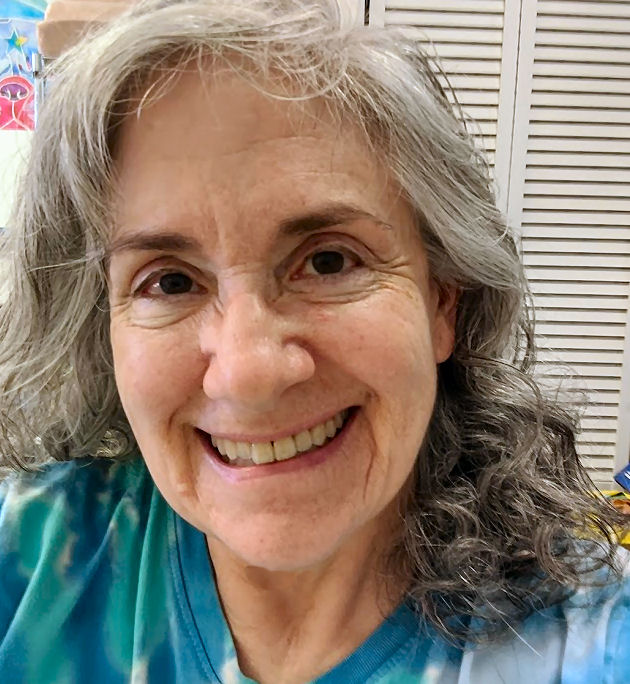 I've told you many ways to lift your mood. Down in the dumps? Put some music on and get moving. Take a walk. Play with the dog. Cook one of your favorite dishes. All those are great ways to improve your mood. Another one? Get a haircut.
I've been growing my hair and growing out the color. But it's been more than five months since my last haircut. My hair is out of control.
True, most of the summer it's been up in a clip or in a ponytail to keep me cooler, but the bangs are in my eyes and the ends are in pretty bad shape.
So, I'm excited that I'm getting a cut tomorrow. I don't know what it'll look like when Jan is done, but it will be better. I've been seeing Jan for over 30 years! We've grown up together. I've seen her kids grow up, seen the joy and heartache. So it will be good to see Jan – masks and all.
Why is getting a haircut such a mood-lifter? I'll still look pretty much the same. My appearance won't have improved drastically. My hair will be in better shape, it's true. But I won't look that different.
Perhaps it's just the act of doing something nice for myself. Sure – basic skin care, exercise and eating right are all things that we do for ourselves. But actually going somewhere and having things done for you is that extra layer of pampering.
These days, during the time of COVID-19 social distancing and mask-wearing, we all seem to be sucked into a whirlpool. We don't know which end is up, what's right, what's wrong, what we should do about filling our empty shelves when there are shortages. I know many days I'm feeling lost at sea. So it's a taste of normalcy to go out and do something that I used to do more regularly. To do something nice for myself, for a change.