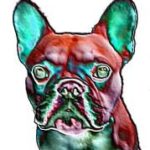 I designed these graphics with my sister Hope's French Bulldog Teddy as model. He has the quintessential French Bulldog head, and he's perfectly Fawn. You'll be linked to the "Tedmonstah" Cafe Press shop. The tees and tanks are high quality, and they wash like a dream – essential for workout clothes!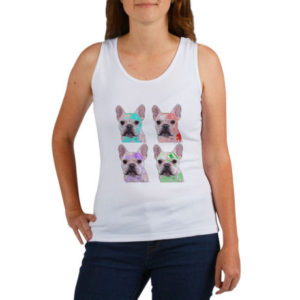 This Tank Top has been my "go-to" lately. It's easy to wear, hides straps and washes well. It's Ted's face "plasticized" in different colors. Fun and practical!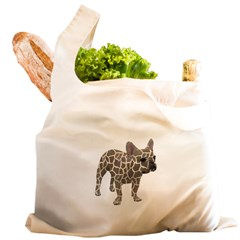 We all want to be more eco-conscious these days. And having reusable grocery bags is an easy way to start. A fanciful full-body Ted giraffe graphic makes grocer4y shopping more fun!