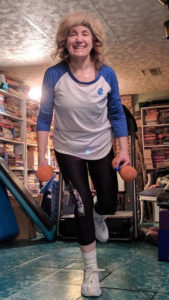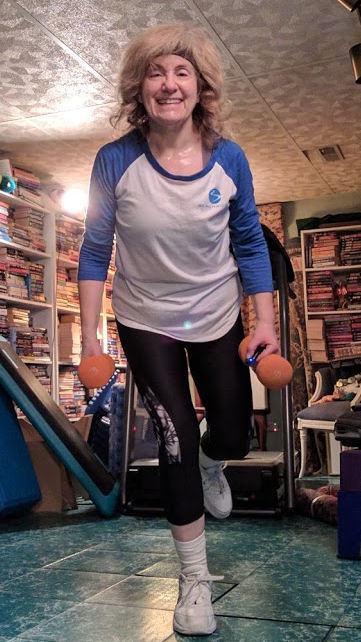 I saw that headline and sat back. Yeah, I guess that's me! Aging muscles… Sounds kind of rude. Accurate but rude!
As we get older, it's true, cells deteriorate. So what can we do to slow that progression down or even stop it?
Use it or lose it!
There are lots of studies out there that prove this. I'm not going to bore you with statistics. But, you know – if your knees get stiff you've got to get up and walk around. If you've pulled something in your back, you know your doctor told you not to rest – get up and move! It's harder to lose weight too as we age. Yes, eating less is imperative, but so is movement!
As I'm writing this I feel myself slumping. I wrote about this last week – every few minutes I have to think about sitting up straight and pulling in my stomach. Once an hour it's helpful to get up, walk around, drink some water. It's good to get your body moving and it's good to hydrate!
And, if you really want to help your muscles and your mind – because lots of studies have also shown that exercise helps keep your brain young – do a focused period of exercise. Intense exercise is better than leisurely, but any exercise is better than nothing!
An exercise program that you like – or at least find interesting – is better than one you don't like. You'll stick with it and get better results from the program. My running is the exception – I run a couple of times a week on the treadmill to improve my speed and endurance for dog agility. I still hate it. But I do it because I know it does help. And I'm starting to get better at it. I do enjoy the audio books I listen to while I run, and that certainly helps keep me motivated to run.