"Fitness" is not just exercise
What comes to mind when you think "fitness?" I'll bet one thing you don't think of is self-care. But self-care is more than a tag line and it's crucial for our fitness. I don't mean dental floss or moisturizer, although they're certainly important for our health and well-being.
The self-care I'm referring to is taking care of our mental health. Taking time to care for ourselves when the world is crazy around us is essential for keeping our equilibrium.
Self-care can be as simple as closing your eyes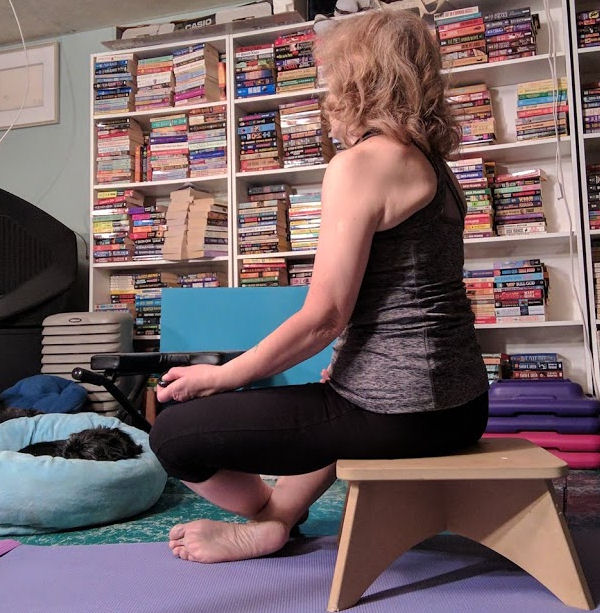 Self-care can be as simple as just taking a few minutes away from others, screens, phones and other intrusions. Or just closing your eyes and breathing for a few seconds between phone calls or meetings can help to clear your mind.
A brief meditation session can also calm you. If you don't usually practice meditation, then a guided meditation is helpful. You can download my complementary "Garden Walk" meditation now. Opening your eyes after meditating is like waking up from a restful snooze.
Reset your thoughts to focus
This brief interlude can reset your thoughts, making it easier for you to focus on the next task. Or it can help you to distance yourself a little from troublesome news and the ever-present clatter of today's world.
And if you've had a really long awful, troublesome day filled with terrible news and cranky people, take a little longer to center yourself. Tell the family, "I need a while. I'll be back in a half hour." They should be able to respect your needs to give you the time you need, just as you would give them time.

"Self-care" is more than a fad. It's an essential part of fitness.
This all qualifies as "self-care." It's more than a fad. Self-care is more than a tag line or slogan. It's essential for staying sane in these crazy times.
Too often we're met with people in bad moods these days. It's important that we not follow their lead and let them turn our mood downward, easy as it is to do. I wrote of this before, and it's still appropriate.) When we follow the harder path, of optimism and growth, by caring for ourselves a little more, we grow our optimism and our resilience.