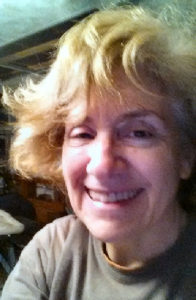 You may have sensed from my last post that I'm in a funk. I'm feeling my age. I had to really push myself yesterday to do my workout, and the day before that wasn't great either.
Some days are like that. Some weeks are like that. The cycles we go through in our lives leave an impression. The seasons affect us. The weather affects us.
It had been cool and rainy here for days, which certainly did not help things. Joints were stiff and creaky. People were in bad moods.
When I'm in a bad mood, I don't want to do anything. I don't want to associate with anyone. I don't want to talk to anyone. Those days I wish I could put myself in a bubble with a "Do Not Disturb!" sign on me.
Of course, that's not possible.
So what I've learned to do is paste a smile on my face during working hours and try to be as helpful as humanly possible to the people I meet. And hope that the smiles I receive in return will make an impression on my brain and stick there!
It's really hard to keep that up indefinitely, though. On days like that, it's all I can do to be nice to the dogs!
And working out yesterday was not fun. I did not want to do it, but I made myself. I wanted to quit after every exercise for the first half of the workout. By the second half, I conned myself into finishing – "You're more than halfway done. You can do this!" And I did. It wasn't easy, it wasn't fun, but it was done!
And afterward I took a long warm shower with "Citrus Fresh" essential oil dropped onto the baking soda disc, which was delightful. And I felt better when it was done – quite virtuous!
It's nice and bright and warm today, so hopefully that will put a more positive spin on things.
Let me know how you combat your blue funk days!