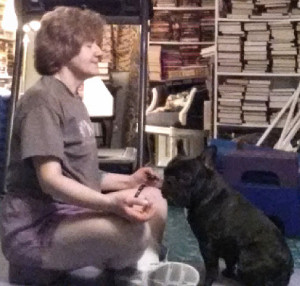 The body achieves what the mind believes. Strong stuff. How much is really in your mind? Can you achieve anything you believe?
I think you have to temper that with a short dose of reality. I know I'm never going to be a rock star. For one thing, I can't carry a tune. Wait – that doesn't stop a lot of "rock stars" I hear on the radio. For another, I don't play the guitar. Hmmm, again, not a prerequisite. And, I'm 60 years old. Well, I guess stranger things have happened. I'll have to work on a look.
But, really. The mind is incredibly powerful. Let's think about something a little less esoteric. Say, my goal is to do 10 regular pushups. No girlie pushups on my knees. No – real pushups on my toes. And my starting point is that I can't do any from my toes. No problem. Do 20 pushups on my knees. And 10 with one leg straight, the other knee on the floor. And switch to the other knee. The next day, I'll do more, and try one pushup on my toes. The key is to practice every single day. Eventually I know I'll get stronger and I'll be able to reach my goal. And then I'll make a new goal.