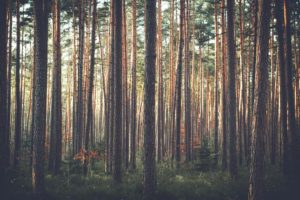 If you're like me, you go through your days doing the same things you've always done. I get up at the same time every day, eat the same breakfast every day, go to work at the same time, take the same route, see the same people at training every week. Get take-out from the same restaurants. All this without even thinking.
I'm feeling introspective today, so I'm wondering, "Why?" Why are we here? Is it just to do the same things every day? How can I justify my existence if that's it?
So perhaps I'll strive to make a difference today. Maybe not to the whole world, but if I can make a difference to one person, that could be enough for today.
To make a difference, I think, you have to make someone's life better, happier, more fulfilled.
So, I'm telling you today that you matter!
To your family, your friends, your coworkers, your pets. You matter! Their lives would be poorer without you.
The old James Stewart movie, "It's a Wonderful Life," recounts the story of George Bailey – who wished he'd never been born one Christmas Eve, and how the town he loved would have been dramatically different if he hadn't existed. (Not for the better!) The film demonstrates that we're each here for a reason – we're here for the people we know and love.
The world today is hectic. We're bombarded by outside influences all day every day – through multiple screens, speakers and neon signs. We're caught up in the day's headlines, our newsfeeds, Twitter feeds, Instagram posts. It's easy to be nervous about the state of the country and the world. It's hard to think about why we alone might matter to someone else. But you do! So, take a few minutes in a quiet place and think about that!