You know me – whatever I do, my goal is to get healthier!
Here are some easy things to add to your life to add to that healthy bucket: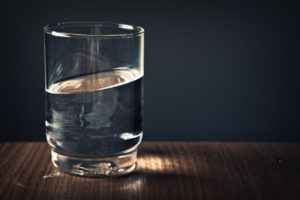 Water! Drink more water. No one (well, hardly anyone) drinks enough water. When you're hydrated, you feel better. It's easier to say no to some favorite cheat foods – you'll feel more full, so you won't want to eat as much junk. If you're hydrated, you'll get fewer headaches. This is true – I've felt a headache coming on, and then realized that I was thirsty. I drank some water and the incipient headache went away! Staying hydrated helps your skin look good, too. And it helps to keep your internal systems operating at peak efficiency.
Veggies! Eat more vegetables! I talked about this earlier in the week. Veggies add fiber, vitamins, minerals, nutrients and lots of volume with fewer calories. In fact, there's a report of one woman adding just one green to every meal and losing over 100 pounds! You may not have 100 pounds to lose, but adding more greens is nothing but healthy!
Movement! Add more movement to your life! Park farther from the store and walk – more steps! Don't circle the parking lot close to the store for an empty spot. Park further away – you'll save gas and increase your movement! Take the stairs instead of the elevator for a floor or two. Little things like this add up to big wins. You'll be stronger, your knees will feel better and so will your back! Or when a great song comes on the radio, dance! If you're in your car, move your shoulders, boogie and sing along! It'll make you happier. And who cares what anyone in the car next to you is thinking?
These are easy things you can add every day to make your life healthier. And these are easy things to maintain in your life! Fill up that water glass! Eat another green! And move!