Are you stuck in a dark rut?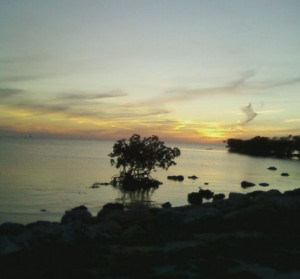 All too often we find ourselves doing the same things – day after day. Repeating the same tasks and not finding happiness in them. If we don't have happiness and joy in our lives, we have no motivation to maintain a healthy lifestyle. When we're not happy, our fitness suffers.
Can we dig ourselves out?
So, how can we lift ourselves up and find the joy again? Even when we are doing the same things day after day, we can be happy!
Permission for happiness!
The first step is to tell ourselves that we can be happy. The mere act of giving ourselves permission sometimes makes it true. Try writing down the three biggest factors that made you the person you like today. They could be life-changing moments, like a big presentation or a job change. Keep that list prominent so that you can look at it every day and remember that you're a person to be proud of!
Change the scenery
Another method is to change the scenery. I'm not talking about a tropical vacation (although that would be nice). Go for a walk. Change your route to work. Sometimes just looking at something different changes your perspective to a more positive one.
Re-energize!
Take a nap. Have a healthy snack. Refuel and re-energize! When your stomach is full of good stuff and you've had a good night's sleep, you feel more positive.
Acknowledge the downsides
Be aware of the negative aspects of a task. That will motivate you to take action and turn those negatives into positives. Your brain will be more nimble trying to turn things around.
Get another opinion
Talk to someone. Things may not be as bleak as they seem to you. Sometimes we're too close to a situation to look at it objectively. And don't always consult someone who has the same beliefs as you do. They may see what you consider bleak situations the same way.
Stress can be good!
Channel your stress into a positive outcome. If you're anxious about something, try to determine the real reason for the anxiety so that you can take action. Taking action is a positive step and leads to a brighter outlook.
So the next time you feel yourself going to that deep, dark place, try these tips and aim for the sunshine!