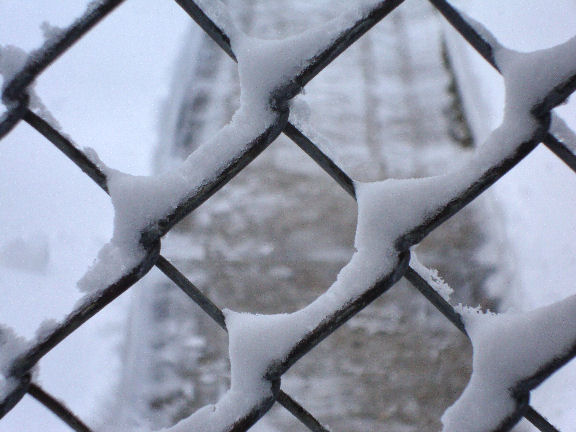 Here in the Chicago area it's cold today. Really cold. The high temperature today will not reach 20 degrees F. That's cold. If you like to exercise outside, do you quit in the winter? Or do you grudgingly move indoors? No need to do either, according to experts. In fact, exercising outside can help you avoid a Vitamin D deficiency by exposure to the sun's rays (wearing sunscreen, of course, to avoid the harmful effects!).
Don't stop exercising
You still need to exercise in the cold months. That requirement does not go away when the weather is bad or you don't feel like going outside. Your lungs, your heart, your bones, your muscles still need the work. To help strengthen the lungs, if your usual running route is snow-packed, then skiing or snowshoeing are good alternatives.
And the old myth that inhaling cold air will damage the lungs is not true, according to Dr. Olugusen Apata, a pulmonologist, critical care physician and sleep specialist with Advocate Trinity Hospital in Chicago. He says that because the air is dryer in winter months, some people may experience coughs, but the air is warmed sufficiently before it gets to the lungs.
The best way to exercise in cold weather
If you want to brave the cold to exercise, be sure to dress warmly and in layers. Layers will trap the air close to your body and warm it, keeping you warm in the middle. Be sure to wear appropriate shoes or boots that are comfortable for the sport you engage in but keep you safe from slipping on unseen hazards, like black ice. And warm gloves or mittens will keep your hands toasty and safe from frostbite. (I personally exercise indoors year-round. I'm no fan of running but when I do it for exercise, it's on a treadmill. This post explains how I stay warm inside, at my desk at work, where the heater is not the best…)
Hydrate!
And you still need to drink plenty of water. You may not sweat as much when it's cold, but you're still burning calories and need to hydrate!