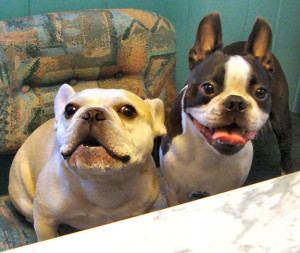 Yell back! Make some noise! I don't care why he's yelling – he's fed, walked, watered – he's just making noise. So make noise back!
Every once in a while it's great to break out of your usual humdrum existence. As a rule, you may not be a noisy person. I know I'm not. But it's liberating to just yell. I think the psychiatrists had it right with the primal scream idea. By yelling your lungs out you're opening yourself to new ideas and new feelings.
Teddy sometimes yells at me. I don't know why. But I go with it. The yelling doesn't usually last long provided that I participate. And the other dogs just kind of look at us funny. I don't mind, though. We're all happy when it ends.-
Just don't hurt your throat!