Meditation can make you healthier!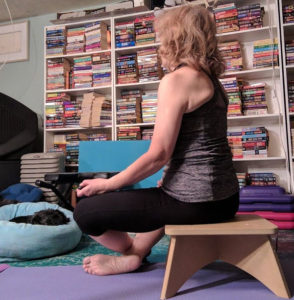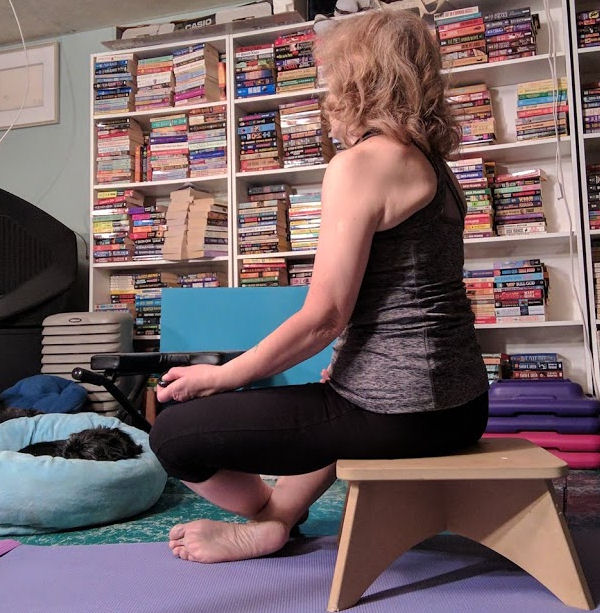 Are you saying, "Nah! It's for gurus in India!" No! It's for everyone!
When you think of meditation, do you think of people in long robes seated cross-legged on the floor with their hands on their knees, palms up and chanting? I used to, as well.
I'm summarizing here – One of Webster's definitions of meditation is to engage your mental awareness to try to achieve a heightened level of spiritual awareness. Another definition is to focus your thoughts.
For me, that just means to clear my head. I close my eyes and breathe for a few minutes, thinking of absolutely nothing. When my head is clear, I'm calmer and ready to tackle difficult (and not-so-difficult) tasks. If my mind starts to wander, I can recognize this and shut down those intrusive thoughts.
Clear mind = calmness
The nice thing about meditation this way is that I can do it anywhere (except when I'm driving!). If I'm at work and I've been bombarded with customer requests, I can just sit at my desk, close my eyes and meditate for a few minutes.
And productivity!
I'm more productive when my mind isn't scattered. I can focus on one task and complete it. And when I'm productive, I'm happier. And when I'm happier, I tend to eat healthier, exercise for a longer time and with more intensity.
The last couple of weeks have been difficult for me – read the last few posts  – and meditation has helped me over some of the worst hip and back pain. I recognize the pain, close my eyes, try to think of nothing, breathe, and after a few minutes the pain has subsided a bit.
Meditation is for everyone! A beginner's guide:
Even if you've never meditated before, you can try it. Right now: just sit back. (Read this paragraph first…) You can set a timer for 5 minutes if you like – if you're afraid you'll take too long with your eyes closed and might miss something. Put your phone down. Put your hands in your lap. Close your eyes. Think of nothing. If a stray thought enters your mind, accept it and get rid of it. Picture it like a cloud – just floating away. And just breathe.
Now open your eyes. Feel refreshed? I thought so!
Guided meditations:
If you had trouble getting rid of your thoughts, sometimes a guided meditation works better. Just descriptions of peaceful places. Here are 3 free .mp3 downloads: Each is just a couple of minutes to get you started: