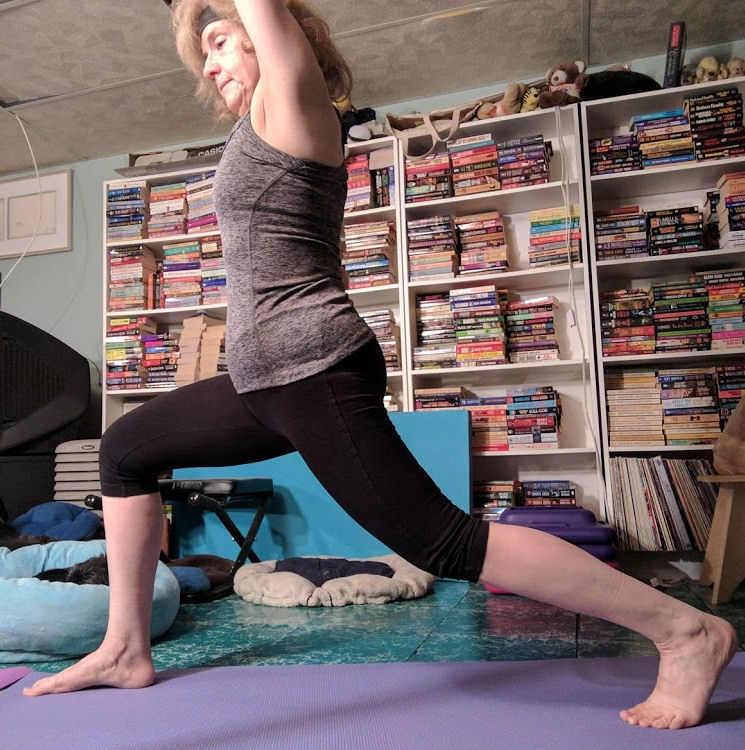 Are you bored with doing the same kind of workout day after day? You know that I'm not a fan of working out. I do it because I want to do other active things. And the workouts that I do are short, so I'm not getting bored during the workout. I switch off between a couple of workout programs. 21 Day Fix and 21 Day Fix Extreme are incredibly effective. And PiYo is great for getting strong and lean. But that still doesn't mean that I don't get tired of doing the same programs.
So I switch it up. Every couple of months I'll do a week of yoga. I love yoga – nothing gives me the sense of peace and calm as a good yoga practice. Or leaves me feeling at one with my body. Or I'll do a week of Pilates. I don't love it as much as yoga, but it still gives me that strengthening and stretching I need. Or I'll do a couple of days in a week on the treadmill. I really hate running (more than other workouts!), but I enjoy competing with my dog in agility. He's a fast little dog, so I need more speed and endurance.
And then after I have my switch-off days, I'll go back to my old standards and enjoy them more. I'll do the plyometric workout in the 21 Day Fix Extreme program and realize again that jumping the right way is really not bad for my knees. Or I'll do the "Drench" workout in PiYo and remember that I really do love the flow sequence.
So, when you start to dread your workouts (even more than usual), switch it up for a week. Do a different program for a while. You'll engage your brain, which is always good. And you'll also be cross-training, confusing your muscles, which makes your workouts more effective.